Golden Rose day is always a Spring highlight for me. I've seen this race grow in latter years from a good Group 2 to a million dollar Group 1 for 3 year olds. I have to say that the 2013 running was the best field yet. There were so many chances and it wouldn't surprised to see any one of 10 win the race . Like many of the our feature sprints races, even up to the 1400m of the Rose ideally inside barriers are best. However, is not always the case. It comes down to luck, a great ride by the jockey and the class & will to win of the horse. The first three across the line were in less than ideal gates. Zoustar drew in 17, Dissident 14 and Bull Point 12. They were all gems of rides. The latter Bull Point decided he didn't want to go early and tailed the field off. Myself and another photographer commented during the run that he may have eased out of it, 5 lengths behind broken down. Then approaching the home turn he tacked on the back of the field - we figured ok he's alright. I had to see the replay again as I couldn't believe when the numbers came up he got 3rd. Run of the race ! Dissident was outstanding as well for 2nd.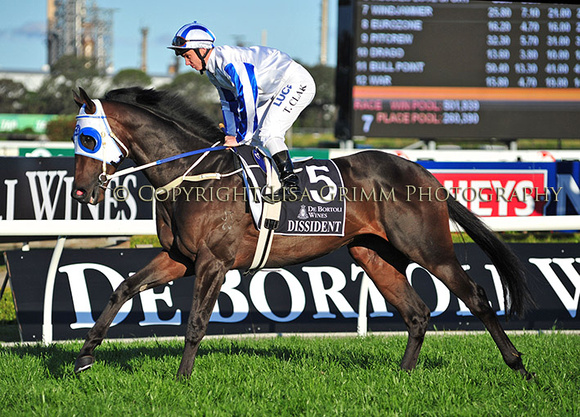 Taking nothing from the winner it was all ZOUSTAR and deservedly so - the stable have had a huge opinion of him and he didn't let anyone down . A touch of sadness thinking of his sire, the il-fated Northern Meteor. What a tragic loss to Widden. This boy will no doubt fly the flag for his father where ever his stud secures him at the end of his racing career.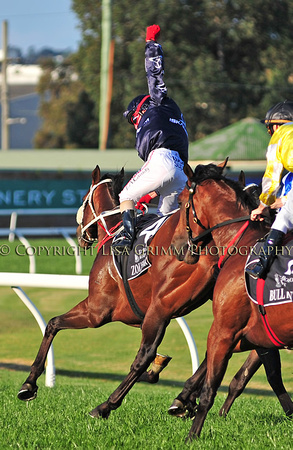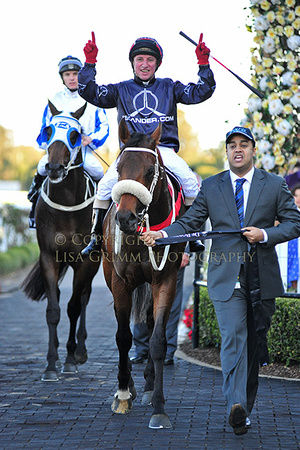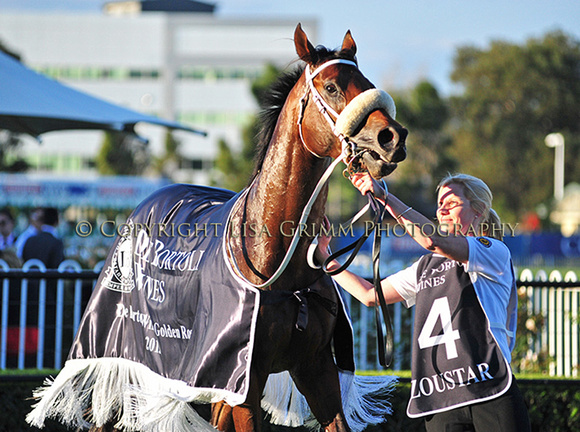 How good is Jim aka "PUMPER" Cassidy going - just like a good red improving with age.....he now sits on 99 Group 1 wins, what an incredible achievement and let me predict on a Chris Waller trained horse will he get the magic 100 !
Speaking of pumper, he did win again on the day aboard CWR trained Riva De Lago..... the owners were just a tad wrapped with getting their horse home ! I'll let the snaps do the talking !
Another feelgood story of the day was of course young Claire Nutman allowed to ride in her first ever city race. Claire, who started riding last September, said she dreamt about what it would be like to win with her first city cameo, and was overcome with nerves once she arrived on track.
Well she certainly didn't display any nerves during the race as her beautiful grey mare FOOTY FAN made her dream a reality. Good on you Claire !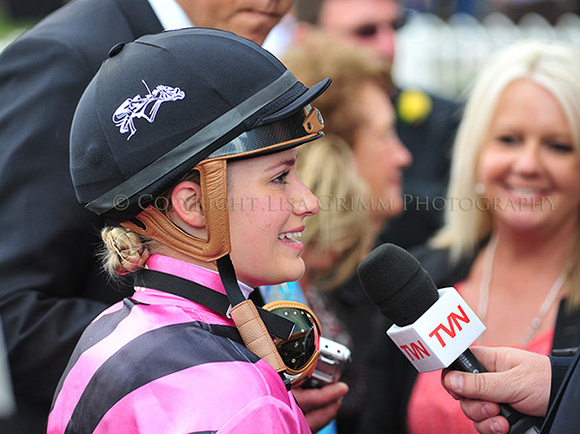 Greg Eurell trainer of the one and only Apache Cat, Pinker Pinker etc has found himself another good horse in HOSTING (below). Early days for this son of Swettenham Studs HOST who I'm sure will be winning his share of Listed/Group races into the future !
Diamond Oasis (Below)
EQUADOR (Below)
RIVA DE LAGO (Below)
DRIEFONTEIN (Below)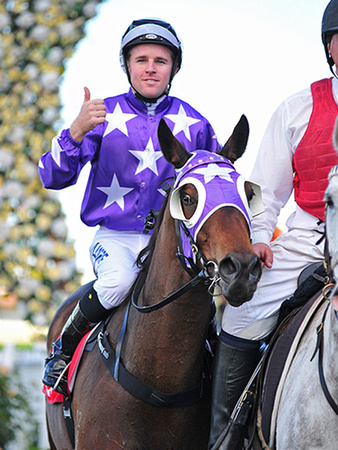 PRINCE CHERI (Below)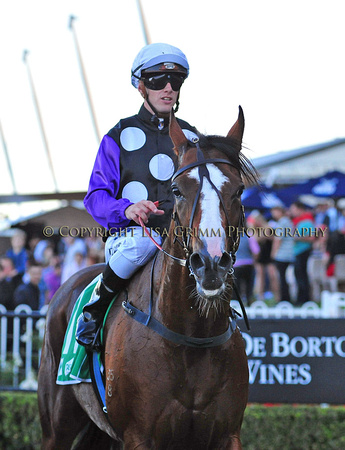 UNTIL Next Time : GEORGE MAIN STAKES DAY AT RANDWICK !

L :-)