George Main Stakes Day was a good card's racing this year, with the feature race always a good lead up to the time honoured Epsom Hcp.
After Race 1 the most striking son of Redoutes Choice, a colt named Aussies Love Sport went through his paces with stablemate Order Of the Sun in an exhibition gallop. The sun can be a good thing or not such a good thing at the racetrack....a total nightmare when you are looking into it, which is why Warwick Farm is not ideal for shooting race images. Casts down right awful shadows over the horses and the photos I find are most unappealing - but that's me being picky. Always hope for an overcast day there. On the other hand the thoroughbred looks the most magnificent when the sun is glistening of his or her coat ! I love capturing them in all their glory with the sun shining beautifully on them. Even at the end of the afternoon, the golden shades of the last rays give the image a whole new feel.
Here's Aussie looking a picture of health in his gallop !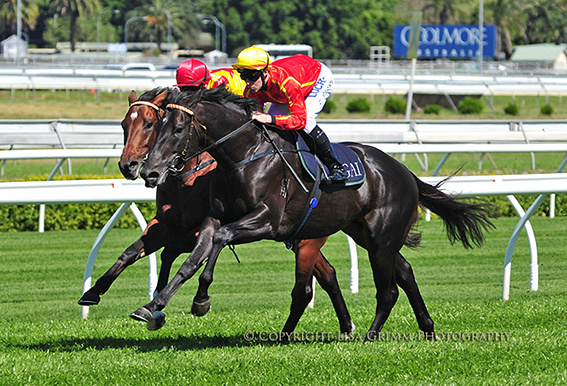 I was so proud of the little princess STREAMA..... my gut feeling was she could win the George Main. I've followed her since start 1 and as she progressed, her courage and little will to win became evident every time she stepped onto the racetrack. She was always going to do well with the likes of master horseman Guy Walter looking after her. She was challenged in the last 100 and her fighting spirit gave her her 3rd Group 1 win :-) Pearler of a ride by Blake Shinn too, who is riding so well at the moment.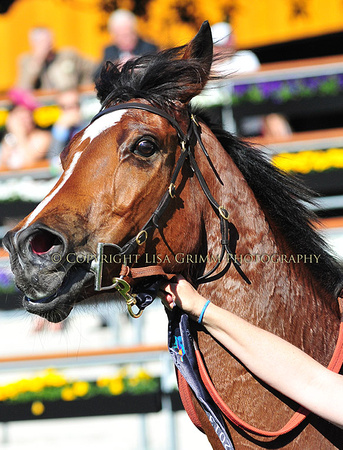 Another girl GUELPH ( below) was back to her brilliant best taking out the Group 2 Tea Rose Stakes. She's a big girl now and all power - what a sight she is at full stretch as she comes down the outside to win ! Hugh Bowman warmed the seat for Kerrin McEvoy.
This boy has a loyal fan club who just adore him. I'm one of them. He never gives in and always tries his best... I always try when I can to go down to the stalls on big days, but whenever this big boy SINCERO is racing I make sure I get some snaps ! He's pictured here getting ready for another Group 1 assignment in the George Main, the race he had previously taken glory !
Enjoy the remaining winners of a fabulous George Main Stakes Day. Remember if you want to enquire about any other runners of the day, drop me an email.
Photon Willie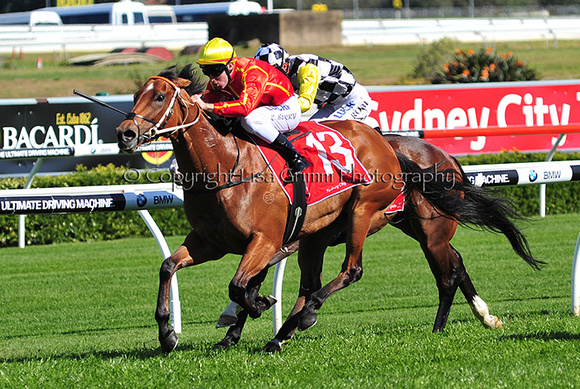 Angel Bee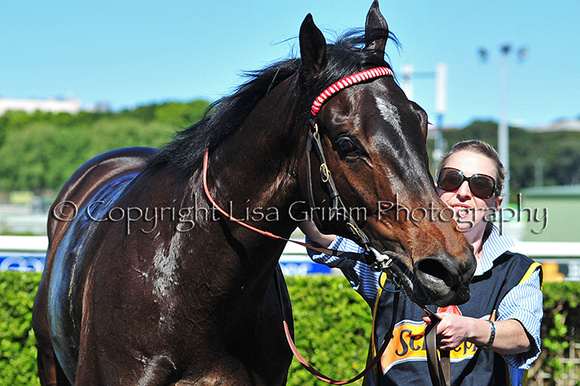 Barbed
Boban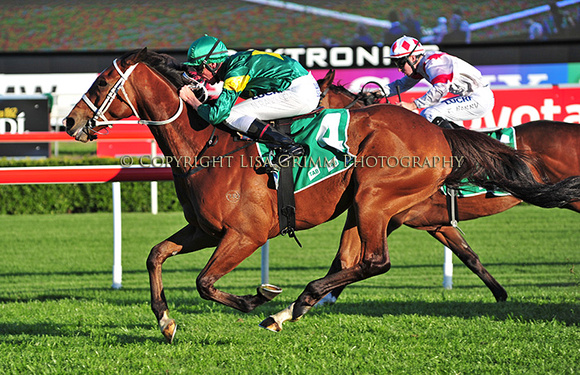 Moriarty
Sessions
Sessions - yes i could be in love again.....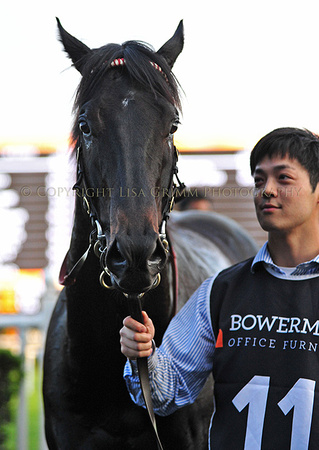 Sessions
Until next time
L :-)