Before you start this blog don't forget to read Part 1 first if you have not done already :-)
We finished Part 1 with the Sydney crowd going nuts with excitement while Nelly made her way around to the barriers. We must not forget this was a HOT field of sprinters , probably the classiest field she has been up against of recent times. They were not going to give it to her easy, some plans were to keep her in so she'd have to work for it. Her opposition Rain Affair, Epaulette, Bel Sprinter, Hay List, Sea Siren, Decision Time etc. They had to try something, even though the jockeys knew full well that the chances of their mounts being victorious was slim. What an honour for all of them to be even in this race....
I was positioned in the perfect spot, to the left of the miniscule portion of sunlight that was left on track. The sun was setting FAST, too fast for comfort. We were on edge for them to jump, every second that passed the beautiful light diminished. This was possibly , although we didn't know it then, the last time we would see her grace a racetrack . The photographs just had to be perfect no question, its how she will be remembered for a lifetime. Having the TJ the last race of the day to us was not ideal, we knew the dark shadows would come into play. Who wants to see photographs of her in the shade, it doesn't do any horse justice and she certainly didn't deserve it. No wonder we were anxious to get these horses to jump ! At this point I could feel the nerves around me, to my immediate left Neil Werrett and family, likewise the other part owners the Taylors and Donna Fisher we were all tense....
And they're away, what were we worried for ? Luke eased her off the rails at the perfect moment....The mighty mare just danced the turf... It left all who witnessed it awestruck once more. What a truly magical moment....
Way to go little girl !
You may recognise the image below from the front cover of the recent Racetrack Magazine. A lovely honour.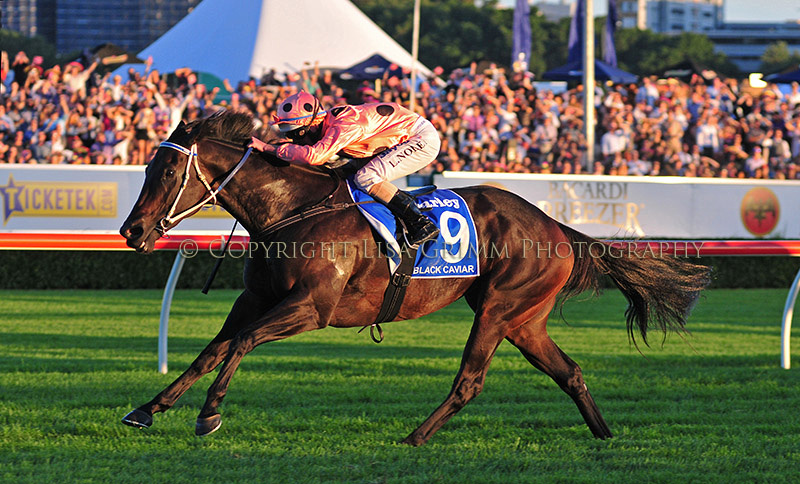 This special mare had broken another 3 or 4 records in the process..... 15 Group 1's, 25 straight...
" Awesome. I don't have a broad enough vocabulary to truly honour this mare. I have to go to the dictionary sometimes to find out what the superlatives that everyone else use about her mean. She is just so special " Luke Nolen, Jockey.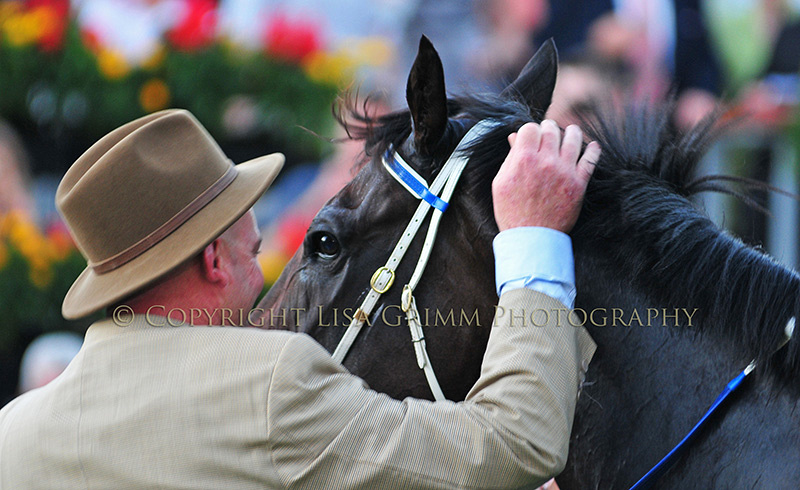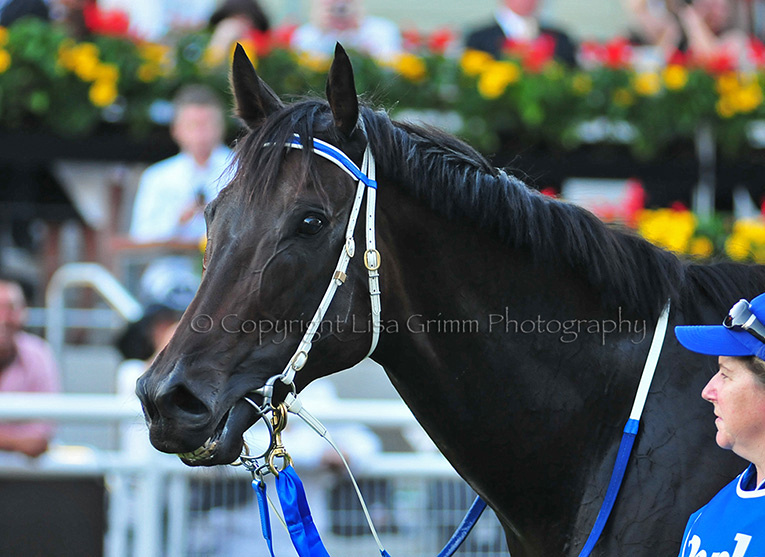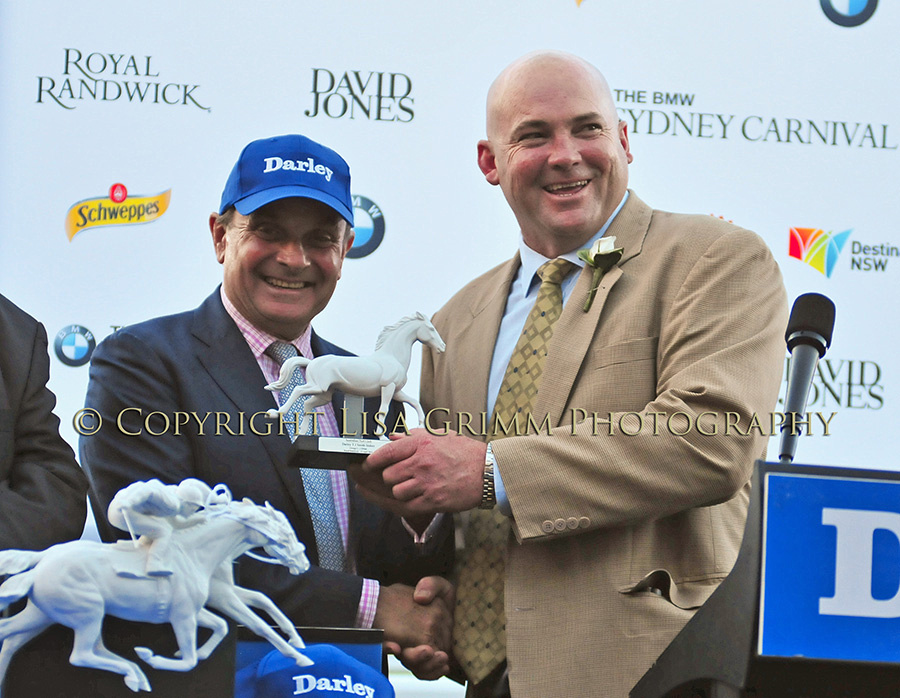 A huge pat on the back to Moody Racing and her owners who have perfectly managed her career to the stratosphere of equine perfection !
Thankyou Nelly for our treasured memories...
"In our lives for a short time, but in our hearts for a lifetime"
Hope you enjoyed re-living this magnificent day,
Until next time, L
Next Post : So You think's first born foal, a colt by Soft Landing.